I changed it! Do you like it? Don't worry, I'm still going to write (in fact I may actually write more frequently), I'll just be doing it for fun, instead of trying to make a living at it. My main source of income (for now) is performing random tasks, odd-jobs, chores, and bits and bobs!
Most of what I'm doing is gardening. Mowing lawns, ripping up weeds, pruning, strimming, hedge-trimming, planting, etc. Occasionally I get to assemble and hang shelving units, curtains rails and pictures, or to clean up and repaint garden furniture or a fence. I've also poured concrete, cleared gutters, shovelled gravel and even helped people to access their emails more easily.
I'm looking forward to some bigger challenges. I have one client that would like to extend their decking. Another has an old wood-frame greenhouse they would like to have repaired (removing the rotten wood and splicing in new, fresh timbers). One of my newer clients has some cracks on the outside of her house that have gone mossy. They've been filled before, but they clearly didn't clean out all the moss. I've gotten some expert advice from my Dad on how to fix it properly, and I'm looking forward to it. Even though I'll have to be up a ladder!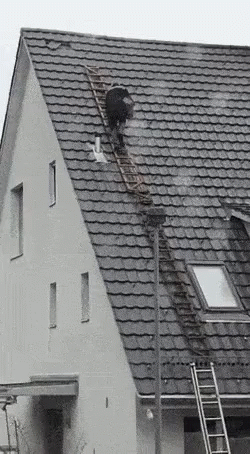 In my last post to try and get more clients (it's a slow week at the moment), I offered to work an hour for free if someone can find a job a that I can't figure out how to do. I'm going to do all I can to figure it out, of course, but if it's beyond me and needs to be referred to a professional, I will happily work an hour for free. Especially if I can work alongside the tradesman that gets the job and learn a new skill. If I have do work of something else, that's fine too. It will give me another opportunity to impress the client.
I also still have my ongoing referral offer. I hadn't felt the need to mention it when my weeks were booked solid, but now I have empty slots AND a willing sidekick, I'm going to need to get more work. The referral offer, in case you're interested, is £10 off your next job for every new client you help me find.
I'm considering trying to find some clients in Carmarthen also, however, those clients will have to pay a travel surcharge. It costs me £5.50 to get a return/day-tripper ticket from Kidwelly to Carmarthen. However, if I can get more than one Carmarthen client per day, I can split the cost between them. Building a client base in Carmarthen would allow me to potentially move to Carmarthen in future, at which point the travel expense will be removed or modified.
Remember the side-kick I mentioned? During a week when I was booked solid, and I was wondering how I would come with the workload should this trend continued, a lad contacted me and asked if I could use an extra pair of hands! It was great timing, however the trend did not continue. I expect work will pick up again, but there's a cycle race coming through town this week, so everyone is busy with preparations for that and talking about it in the message boards. My posts are getting shoved down the page, unseen.
It did occur to me today that, in a town as small as Kidwelly, I may reach a maximum number of possible clients. Some people aren't ever going to be interested, no matter how much marketing I do. Others will never be able to afford it. There may even be a few that weren't happy with my work and will never call me again. So it makes sense to try and expand my client pool to include Carmarthen, and possibly Llanelli too. We'll see.
I'm also considering creating a GoFundMe for a van, so I can work further afield and do jobs that will require the moving of materials, waste, and equipment/large tools. Crowdfunding would allow me to acquire the vehicle faster than saving up for it, and I doubt I'd be eligible for a loan, even if I wanted to take on a debt. Rewards would include ad-space on the van. The bigger the donation, the more space they'll get. Starting with 1cm square. I just need to figure out which van I want, how much usable and visible surface area is on that van, divide the cost of the van by the number of 1cm squares there are available in the usable and visible surface area, and set up the campaign.
I might pitch the idea to various van dealers, or even the vehicle manufacturing companies, to see which of them wants to be involved and if there's a particular van they want to promote. After the campaign is set up I could then approach both local businesses and large brands I like. Mountain Dew/ PepsiCo would definitely be on the list of big businesses I'd talk too! Perhaps a tool manufacturer like Bosch too. I'd also talk to the local builders merchant, Travis Perkins, and the other two big names in town, Gravells, and Burns.
I need to get my British driver's license first. starting with a few driving lessons to get me used to driving in the UK. Perhaps the driving school will want to put their name on the side of my van too?
If you know of any businesses and people that might be interested in sponsoring my transition from foot-slogging my way to every job to driving to jobs in a nice new van, please let me know. Either by commenting on this blog post, emailing me, or messaging me via Facebook.
You can also contact me to ask me to do something for you, or just to chat. 🙂
Have a great day! 🙂